We Are Open and Seeing Emergency Patients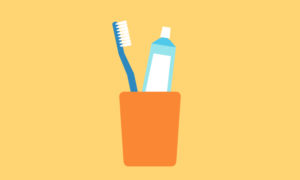 Winlock Family Dentistry is committed to help during COVID-19, coronavirus. We wanted to update you on what we are doing now and what the future holds. In this letter we address continuing to see emergency patients, prioritizing your safety and health, and our optimistic view for the future.
We Are Continuing to See Emergency Patients
We want to do our part by continuing to see emergency patients to decrease the amount of people in the hospital for dental related issues. Please  give us a call (360-785-4755) if you have a dental emergency. We are here to help. Dental emergencies include but are not limited to broken teeth, pain in the mouth, or other urgent mouth related issues. If you have a question about whether or not your situation would be considered an emergency please give us a call.
We are excited to also offer video conference consultation calls with Dr. Clark for patients who are high risk or ill.
  We are checking our voicemail everyday to make sure we can be there to help so please call and we will give you a call back. We also ask if you have a fever or any coronavirus symptoms to please let us know and stay home.  
We Are Prioritizing Your Safety and Health
We have taken extra precautions in sterilizing, social distancing, and monitoring health. We are doing our best as we continue to see patients to create a healthy and safe environment. Our biggest concern is your family's health. We are following health regulations given by the Center for Disease Control and Prevention (CDC) as well as through Washington State regulations. To do our part we limit the amount of people in the office as well as taking the temperature of each patient and staff member.  We are open about the precautions we are taking and doing our best to stop the spread of coronavirus. If you have any concerns let us help you address them.
We Are Optimistic for the Future
Although these times are out of the normal for all and have been difficult for many, we are optimistic in the future. We are planning for things to be back in regular order soon and have continued to schedule patients for future visits. We hope that we will not have to reschedule any appointments so we can provide the best dental care, however if the stay at home act continues we want to comply with these regulations to do our part in keeping our community safe. We will be in contact with you in regards to any changes that need to be made. 
Thank you once again for your support. We are grateful to be a part of a great community of people so willing to sacrifice for others. We pray and wish you well.
-Dr Clark and the Winlock Family and Dentistry Staff